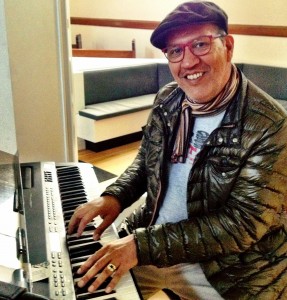 "Quite a name to live up to, positive soul. It reminds me every day how I want to live, how to interact with everyone I come in contact with, anywhere in the world."
Hello, I am Al Campos. The founder of positiveSOUL Productions. Started in 1988 in a San Francisco apartment in North Beach. Writing songs, recording music and producing cassette tapes and later CD's was the original idea. Today I'm still active on the music front. Still writing and recording with an occasional release but now I've incorporated education, cultural projects, performing arts events, all with the focus and goal of working with music to help bridge cultural and racial divides. As well as teaching music to people from ages 5 to 80.
Browse around my website. Get a feeling for what I'm doing and the various fun, exciting and interesting projects I'm involved with, all in the spirit of bringing a positive soul experience to myself and everyone else whom I might meet or be associated with.
Feel free to contact me if I can be of any service as a musician, instructor, director, coach or teacher.